Session Guitarist / Composer Jeff Fiorentino (ASCAP)
(Hollywood / Los Angeles, California)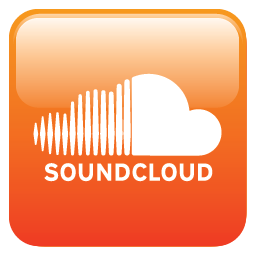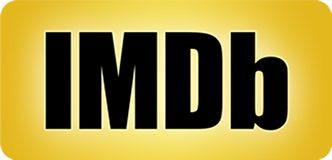 Well known in the industry for his catchy Rock and Blues based guitar hooks and music.  Jeff Fiorentino has over 10 years experience both composing custom "guitar music" for, and licensing his existing music to filmmakers, documentary makers, and video game companies.  In television Jeff's guitar riffs and music can be heard on an almost daily basis on networks like MTV, ABC, NBC, FOX, BBC, Discovery, and even Food Network.  Over the past 3 years Jeff has produced over 350 songs, and averages about 2 new song releases per week on his widely popular SoundCloud.  That's over 100 songs per year on average, which keeps Jeff quite busy to say the least!!
Jeff Fiorentino is a multi-instrumentalist, he plays and composes ALL of the instruments on his tracks.  All guitar parts, bass parts, and drum parts, are written, arranged, played, and recorded by Jeff Fiorentino.  Despite being known mostly for Rock, Jeff (originally from New England) studied Jazz guitar and music composition under the Berklee College of music program with instructor & former Jazz session guitarist Kevin Jones.
Jeff is a member of ASCAP (The American society of composers, authors, and publishers), and is represented by The Cueniverse Music Group in NYC.  Jeff also licenses music independently through JFRocks Music Publishing, which evolved out of Jeff's now legendary website JFRocks.com.  Jeff is also a featured artist with "Sound-Vault" in the UK, and has over 250 songs registered for licensing on UK television.
Also in the UK Jeff does most of the guitar-work and music heard in films produced by writer/producer Paul Mackie & "5th Estate Films", which have a total of 6 full length features in production from 2014-2017.  On top of those films, Jeff is also providing the guitar-rock backdrop for the world record breaking global indie-film project "Breathe Easy 2016".  Jeff's "Breathe Easy" soundtrack set can be found on SoundCloud, and will be released as a soundtrack when the film is completed in late 2016.
Jeff Fiorentino is a featured artist on Anchorage Records "Electric Gathering".  Released August 1st 2015.  The "Electric Gathering" is a collection of the best of the best in indie-Rock, Jazz, & Blues guitar.  Jeff's song "Deafen thy Neighbor" lights up the Hard-Rock portion of Electric Gathering and gets top billing at track 2 on this 15 track release.
As an aside to film, TV, and record label releases, in Australia Jeff does guitar riffs and sounds for the video game company "Zimzala Studios".  And Jeff is also a contributing writer at the very popular GuitarTricks.com guitar instructional blog/website.
Last and certainly not least Jeff Fiorentino is the founder and star of the show at JFRocks.com, which offers a variety of guitar lesson product packages, as well as internet based lesson content, all of which is primarily geared toward the advanced and pro level player.  JFRocks.com focuses on teaching creative concepts such as songwriting, riff-writing, and using modes.  Jeff Fiorentino however is likely more famously known around the world for his work teaching popular guitar styles like Jimmy Page, Vito Bratta, and of course the style and guitar sound of Eddie Van Halen, which is arguably what put JFRocks.com on the map in the first place back in 2001.
____________________________________________________________
JFRocks.com and JFRocks Music Publishing are currently based out of Santa Monica, California.
To contact Jeff Fiorentino for session work, or to license music for your project send an email to music@jfrocksguitarlessons.com, Or, of course you're welcome to approach Jeff Fiorentino directly through his social media, (see links below).